Roderick Somerville the Proprietor writes:

Many of our customers may not be aware that the stock range we currently offer has been built up over more than 25 years. More importantly, much of that stock range is not offered by other dealers and much of it is irreplaceable. In other words we often carry the last stock available anywhere of particular items.

This is increasingly the case with many of the standard regional packs, mainly as a result of numerous acquisitions and takeovers which have occurred in the industry in recent years. For example, whereas only a few years ago there were as many as five major independent producers in Germany, today there is only one, namely Nürnberger-Spielkarten-Verlag GmbH. Carta Mundi of Belgium has acquired all the others (A.S.S, Berliner Spielkarten, F.X. Schmid & Spielkartenfabrik Altenburg). Inevitably, this has led to a radical rationalisation of what was previously a great diversity of patterns offered. Some patterns have disappeared entirely, e.g. Prussian, and others are in danger of going the same way, notably the Saxon pattern.

The manufacturers are dictating what they want you, the customer, to buy and are not interested in offering a choice any more. Thus for the game of Skat, for instance, in future you will only be able to buy a North German (or Berliner) pattern pack if you play with French suits or a New Altenburg pattern pack if you play with German suits. For Tarock or Schafkopf both Bavarian and Franconian pattern packs are still on offer but perhaps the Franconian pattern will be the next to be eliminated. For Gaigel and Binokel there is just the Württemberg pattern.

All in all, the diverse range we are currently able to offer can only diminish as time goes on. You have been warned!
Click here for more information about the growth of the Carta Mundi Empire!
March 2004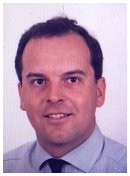 About us
We are probably the world's most comprehensive dealers in modern playing cards and Tarot cards. We have a range of around 2,500 different packs which we sell by mail order to collectors and card players throughout the world. Special areas include music, packs for magicians, packs in unusual shapes and sizes, tarot packs for the game of tarot, packs with large indices and standard regional pattern packs.

If you find the whole range a bit daunting, there's general information and advice on a page called 'How to find what you are looking for' in the Help section of our main catalogue.

Enquiries for specific items which may not have been advertised are always welcome. Trade enquiries will also be considered.

We have now been offering cards for sale on the internet for nearly 10 years (we first went live in November 1996), and the current searchable catalogue is the result of the second major rebuild since our first faltering internet steps!

Quite a lot of our stock does not yet have complete catalogue details, for which we are sorry, but we are trying to get as much as possible listed and illustrated in a basic format and will then fill in more details as time and resources allow.

Please bear with us!
Chris Perring the Website Manager writes:

This version of our website was launched in August 2002. Now nearly four years on, we are very pleased with the way everything has been going and our thanks go out again to Alex Roberts at Eurologic IT, our software designer, for the work he has put in to get the catalogue off the ground in the first place and to sort out the inevitable teething problems as quickly and effectively as he has. With the new system now well bedded in, we feel we have come a long way since our first faltering Internet steps and our original website which went on-line in November 1996.

We are well aware that there is still much work to be done as some items are not yet illustrated and the catalogue descriptions still need quite a lot more work. As we are a very small team, there is always too much to do and our priority has been to get orders packed up and despatched as soon as we can and to respond to enquiries as quickly as possible. We will continue to add illustrations and descriptions as often as we can.

2003 was a very busy year. Mr Somerville was away from his office a great deal largely as a result of his duties as Master of the Worshipful Company of Makers of Playing Cards - one of the historic Livery Companies of the City of London. Our attempts to recruit assistance to cover for his absences were not an unqualified success! This resulted in processing of orders and response to e-mails not always being as quick as we would have liked and we must thank those customers who have had to wait for their orders or responses to e-mails for their patience. Mr Somerville's term of office ended shortly before Christmas in 2003 and we are now able to offer a much slicker service to our customers.

With less distractions from Worshipful Company activities, 2004 saw us building our customer base and managing to turn orders round faster - factors which combined to give us a year of improved sales and consequently the chance to build the stock range. Illustrations and catalogue descriptions continued to be added. This process was continued in 2005 by the end of which the overwhelming majority of items had at least pictures available and many more had comprehensive catalogue descriptions than previously.

One of the greatest pleasures for me has been the number of customers who have responded to our request that you let us know when you have received your order. This has meant that we are able to offer a real indication of how long parcels take to get to various parts of the world (see postage and packing and delivery time estimates) and an added bonus has been the number of positive comments and helpful suggestions which have accompanied many of these messages. I've attached a selection below - thank you to those of you who have sent in comments.

It is only fair to say that of course there are occasions when it doesn't all go as smoothly as we would like and we have had a few complaints about things like the length of time it has taken for orders to be processed, for the postal service to get parcels from France to their destinations and other grumbles. We try to get these sorted out as quickly as we can, but being a small organisation it does sometimes take a little longer than either we or you our customers would like in an ideal world. We are genuinely sorry for any anxiety or irritation that is been caused.

We operate a rolling process of restocking from each of our suppliers as often as we can. Any items which are currently out of stock (and as a consequence not listed on the site) may well return in the course of the next month or so. Keep an eye on the "Recently back in stock" listing in the "What's new" area which you can access from the main menu bar across the top of each page of the Main Catalogue. We are also always on the lookout for new packs and you can find these via the "What's new" area as well.

We very much welcome feedback from customers and many of your suggestions have been speedily acted on to improve the way the catalogue works and to clarify the information we offer both in terms of what we have in stock and the process involved in ordering and receiving parcels from us. Please keep letting us know if there are things which you think we could do differently and/or better. We really do appreciate input from our customers and act on your suggestions wherever we can.

originally posted August 2003, most recently revised June 2006.

Any questions or general enquiries to
Any suggestions about the site or technical problems to


Here's the selection of comments from customers which I mentioned above:
I would like to thank you for my order which arrived safely today. I have been very impressed with your web site, both with the good selection of tarot cards and with the ease of ordering from your company. You processed my order very quickly too. Buying from you has been a very positive experience of buying over the internet and from another country. I will certainly buy from you again and recommend you to my friends.

.........................................

This a notification to thank you for the cards I ordered which arrived in very good condition. They are lovely. The cards from El Quijote are fabulous as well as the others.

.........................................

The decks arrived today, in excellent condition. I am really pleased with your service and the speed of delivery!

.........................................


I received the deck yesterday safely. Thank you once again for a wonderful service!

.........................................


My cards have now arrived. Many thanks for a great service - I am impressed. I would have no hesitation in recommending you to my friends.

.........................................


I have received the order, Italian Cats, at my residence in Santa Cruz, CA, on the day previous to this, on June 6. I must say that the quality of packaging, in which the cards were sent, leads me to believe that playingcardsales.com contains a concerned mind on the condition of their product. I finally would like to thank you on a commendable product and on the relative ease in which I was able to navigate your website after finding it on google.com.

.........................................

Your parcel arrived in good order on June 6 (which is, by my reckoning, nine days from France to Wisconsin, USA). Thank you very much; if I ever again need specialty playing cards you are the first stop.

.........................................


Just a quick note to say that the deck I ordered on 12/05/03 which was despatched 14/05/03 was received yesterday (28/05/03). I have to say that I was impressed by the quick despatch and delivery, especially bearing in mind the office closure from 14th to 23rd May, so thanks very much.

.........................................

You wanted some feedback re: postage. I recieved the cards
much quicker than I thought I would.

.........................................

Just to let you know that the two decks I ordered arrived safely this
morning: Thank you very much for the wonderful service!

.........................................


Just to let you know I recieved this order today, April 28. Nine days
across the Atlantic, not bad.

.........................................


I received these cards this past Saturday, 4/26. Thank you so much for the expedient response and delivery. The cards are lovely and I look forward to purchasing more cards from you in the future.

.........................................


I received the parcel this Monday (April 21) and the confirmation letter arrived the prior Tuesday (April 15th.) I am highly satisfied with the quality of the merchandise and with your excellent service. Please accept my grateful thanks for your prompt and courteous service. I collect decks of Tarot cards and am thrilled to finally find a reputable dealer who charges reasonable prices and actually keeps his promises! Rest assured I will be contacting you in the future for further products.

.........................................


Order was received today (10th April) in good order. Delighted with the goods and will very likely be in touch again - patience cards aren't that easy to come by and yours are excellent! Many thanks

.........................................

Order arrived - packed like priceless treasures - today. April 1st - April 10th - not bad at all. (Customer in UK - parcel sent by economy mail)

.........................................


I received the parcel with the above order yesterday morning. Thank you for the prompt attention, I think the delivery time is pretty good, well within your stated times.

.........................................

Just a note to tell you that my package arrived the first part of this week. I was fully expecting it to take longer to reach me since it was an overseas package. Great service!


.........................................

I got the cards last Friday and thank you for the same. Thought I would let you know. It's been a pleasure doing business with you.

.........................................


This is simply to let you know that the order below arrived today. Feb14 - Feb27: that's not too bad, is it? although it seems absurd that it takes much longer to get something from France or Italy, etc. than from the USA - or even from Australia. But it's a mad world, as you may have noticed.

My other purpose is to thank you for your meticulous packing. This is nearly - or perhaps it really is - a Work of Art, and I felt guilty having to disturb it. Everything was in excellent condition, and I am very pleased with the order. Thank you.

(Customer in UK - parcel despatched by economy mail)

.........................................


The package arrived yesterday. The condition was excellent. It took 17 days to arrive, pretty incredible I would say. It has been a pleasure doing business with you, I look forward to future dealings. (Customer in USA - parcel depsatched by economy mail)

.........................................


Just to let you know that my parcel arrived yesterday (11th February). The contents were well packed and arrived in good condition. I am impressed and will definitely be ordering from you again in the near future. I am a collector of playing cards and have only recently found your site (having been notified by a friend). There are a whole host of packs that I am interested in but financial limitations mean I will have to order little and often. I look forward to dealing with you again.

.........................................


I received order #GE1069D February 3,2003.Thank you very much for your excellent sevice.Everything arrived in perfect condition.I look forword to doing business with you in the future.

.........................................

Just to let you know I received my order no. GC1075D this morning. Very pleased with cards. Many thanks for your swiftness.

.........................................


Just to confirm safe receipt of order... Thank you for your prompt delivery!

.........................................



It arrived today and is even better than I imagined. Thank you for such great service!

.........................................


> We have now been able to post details of recent delivery times on our website and have > included anonymous details of your order. I hope this meets with your approval

Looks like an excellent idea to me.

> We hope we may be able to be of service again to you in the not too distant future.

(sigh) while looking at the delivery estimates, I wandered around the rest of your site. My husband had only mentioned the ACW cards he wanted (and got). He hadn't told me about the reproduction medieval ones. So the Visa card got a bit more exercise.

.........................................


I see from your despatch notice of December 20 that you would like to know when my Order finally arrived. It fell through my letter box on Friday morning, December 27, which I think is not bad, considering the postal situation at this particular time of year. Thank you for the prompt processing of my order.

.........................................


Hi , just to let you know my cards arrived yesterday, the 12th. I didn't realise they were being despatched from France, when I ordered them, I had just punched in "UK" in my search. Anyway I am most impressed with your service and concern, and will not hesitate to use you again or to recommend you to others. Merry Christmas.....or should that be Bon Noel ?

.........................................


I'm writing to let you know that I got my delivery today, on Dec 9th. I'm very pleased with everything, from the website to the delivery, and I'm sure that I will use your services again. Thank you very much for a great site with lots to choose from, and I wish you all a Merry Christmas.

.........................................


The Crowley Thoth deck arrived today,so your estimated delivery time to the UK was very accurate. Thank you for your excellent service.